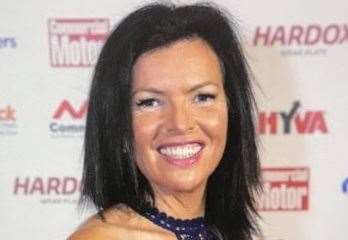 Accountant Wisbech on expenses and what you can claim
This is the bi-monthly Barwell's Banter column by Nickie Barwell of Barwell Accountants, Wisbech.
As an employee, you are entitled to reimbursement of expenses you incur while performing your duties on behalf of your employer.
The most obvious costs are travel and living expenses when working away from your usual workplace or office.
If you use your own vehicle for business travel, you are entitled to an excess of 45 pence per mile (for the first 10,000 miles) and 25 pence per mile thereafter. If your employer pays your mileage below this rate, you can claim the rest from HM Revenue and Customs. However, if you are reimbursed above this rate, the overpayment becomes taxable.
Allowances are also available for business travel by motorbike at 24 pence per mile for all mileage and 20 pence per mile for business travel by bicycle.
During the Covid-19 pandemic, many employees who have not been made redundant and have been able to work from home are also eligible for tax relief at the rate of £6 per week (£4 per week for the year 2019/ 20) and can claim for the whole year, whether you worked from home the whole year or not.
This is in addition to reimbursement for stationery and computer supplies, but remember to keep all receipts for all expenses claimed. You can also claim tax relief for buying, repairing, or replacing small tools you need to do your job, and for cleaning, repairing, or replacing specialized clothing, such as a uniform or safety boots.
You can claim back what you spent, but you'll need to keep receipts, or instead you can claim a 'flat-rate deduction', which is usually much simpler and easier to administer as you don't need to keep records of what you paid for.
Standard deductions are fixed amounts which HM Revenue & Customs has accepted for general laundry of uniforms and protective clothing and are claimed by reference to occupation. To find out if your occupation is an eligible occupation, see the full list at: www.hmrc.gov.uk/manuals/eimanual/eim32712.htm
Some of the major professions and deductions are:-
Agriculture – all workers – £100;
Uniformed firefighters and officers – £80;
Food – all workers – £60;
Police Officers – up to and including Chief Inspector – £140;
Prison officers in uniform – £80.
Many industries have subcategories such as construction engineering and health personnel in the National Health Service, so it would be a good idea to check if your profession is eligible.
---
---