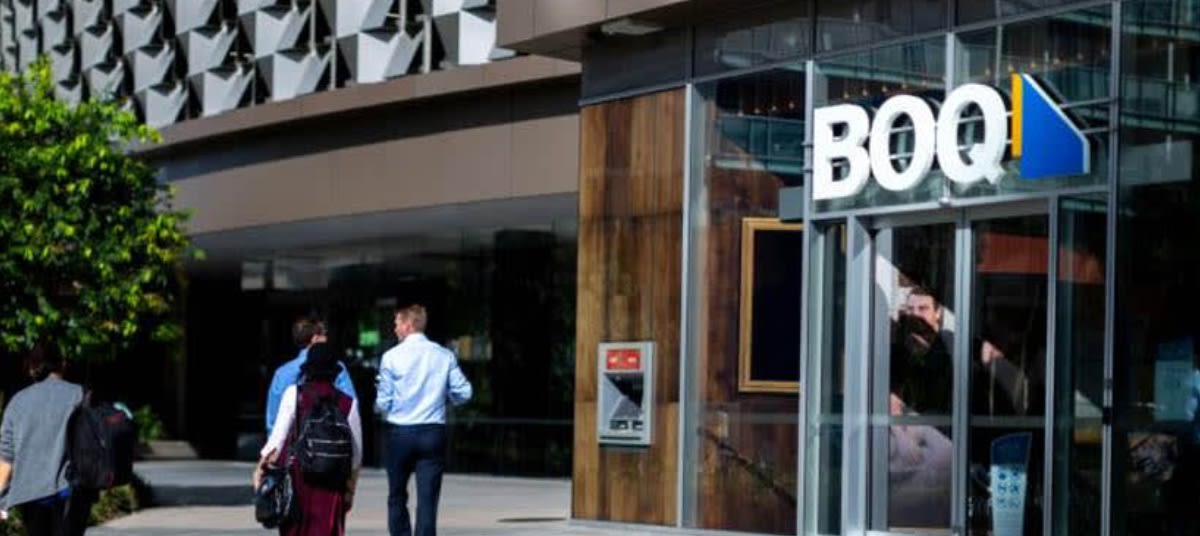 BOQ Group real estate loans increased by 8% in FY22
BOQ Group released its financial results for the year ended August 31, 2022 (FY22), reporting strong growth in mortgage lending during the year.
According to the results, the mortgage in the three retail banks of the group (BOQ, Virgin Money Australia [VMA]) and the recently acquired ME Bank) increased by $3.8 billion in FY22.
Including BOQ Specialist, home loan growth was just under $4.4 billion, with the full mortgage portfolio ending the year at just over $63.4 billion.
The growth in FY22 was a 263% increase over the growth achieved in FY21, when just over $1 billion in mortgage growth was achieved.
Brand by brand, BOQ achieved the strongest growth in FY22 ($1.5 billion), followed by VMA ($1.2 billion), ME Bank (up $1.1 billion dollars) and then BOQ Specialist ($579 million).
Brokers helped underwrite the vast majority of BOQ-branded home loans — responsible for $1.4 billion of the $1.5 billion growth — as settlement volumes rose 14%.
The banking group highlighted that third-party channel performance was "enabled by quality third-party relationships, embedded in FY21, as well as continuous investment and improvement in the broker support ecosystem. ".
The banking group's overall reach in the third-party channel also increased, with accreditations up for all three brands.
There are now 15,900 accredited brokers within the group.
FY22 broker flow reached 55%, with the third-party channel responsible for 45% of the portfolio.
About a quarter of the portfolio came from brokers underwriting loans to ME Bank.
Noting the turnaround in ME Bank's performance since BOQ acquired it last year, the group reported that ME Bank had in fact "back to growth" earlier than expected, with a portfolio growing by 1.1 billion (or 5% over FY21). The bank, which was acquired in July 2021, had ended the previous fiscal year (ending August 2021) down $1.4 billion.
According to BOQ Group, ME Bank's return to growth was primarily attributable to "mortgage simplification and integration activities focused on reinvigorating the broker and customer experience, streamlining processes and policies, and 'improved customer maintenance and retention'.
Managing Director and Managing Director George Frazis said, "We delivered a solid result for the year. Our continued focus on improving the customer and broker experience has resulted in strong, quality business momentum.
"In the housing portfolio, we brought ME back to growth and maintained our above-system growth for BOQ and VMA.
"In our business portfolio, we maintained our focus on supporting family businesses and increased our SME market share during the year. The growth translated into a 1% increase in revenue for the year, despite the impact on margins of ongoing competition and significant volatility in swap rates.
Overall, the group's statutory net profit after tax (NPAT) rose 15% to $426m, but cash income of $508m fell 5% from FY21 taking into account the provision reversal the previous year.
Looking to the future, Mr. Frazis added, "We have advanced our strategy and have a clear path to 2025 that builds on our successful execution to date on digital transformation and ME integration.
"We are one step closer to creating a truly multi-brand, cloud-based digital retail bank with the launch of myBOQ joining VMA on the new Common Core Digital Banking Platform to enhance our customer experience," noting that the integration program was "well progressing with synergies ahead of plan and key milestones achieved during the year".
"We remain firmly focused on delivering on our strategy to create true competitive advantage, transform BOQ into the future-ready digital bank, and create a compelling proposition for our shareholders, customers, associates and the community," telling the shareholders that the group intends to have a digital mortgage for new customers of all brands in 2024/25.
[Related: BOQ reports strong broker uptick]