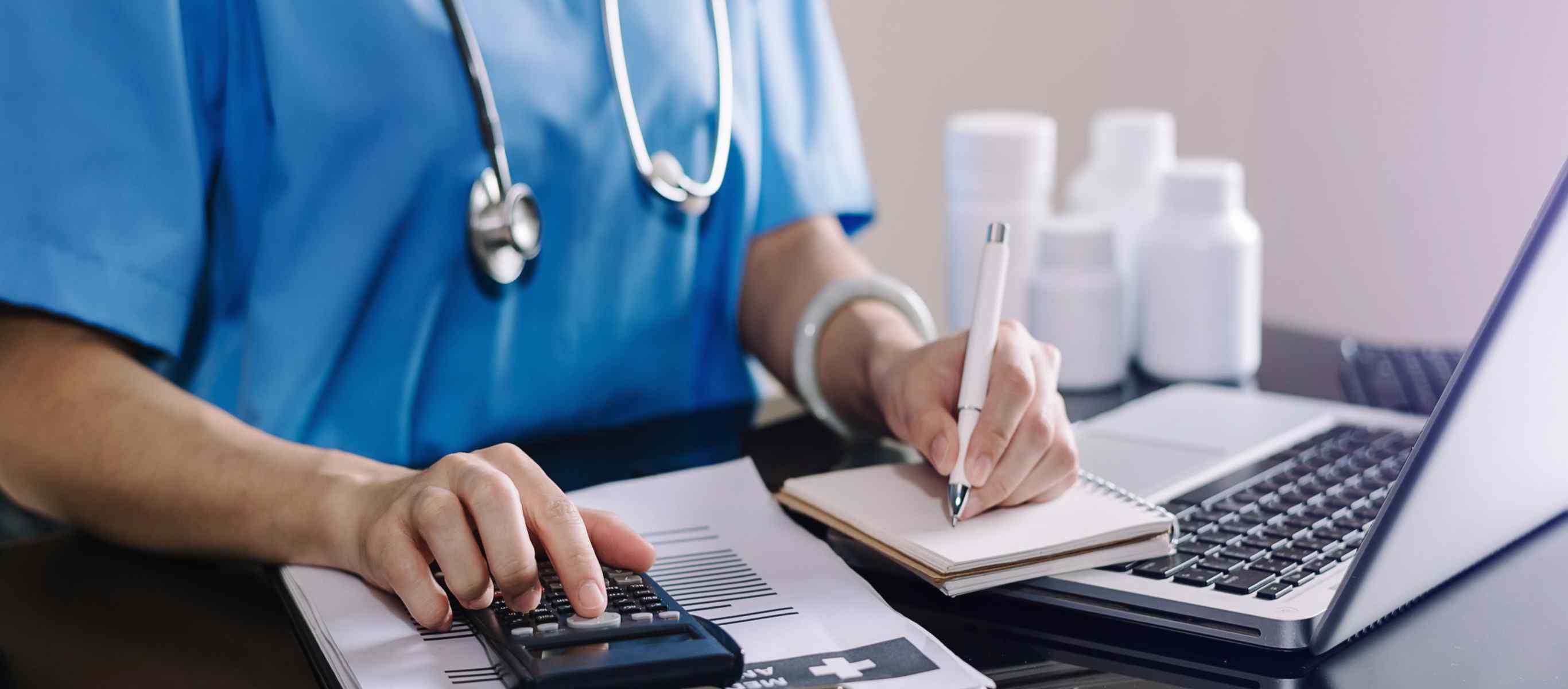 Hospitals still grapple with depressed spending and margins
Despite a slight improvement in April, hospitals struggled financially in May.
Despite improved revenue and patient volumes in April, hospitals and healthcare systems are still grappling with rising spending and falling margins, according to the latest. National Hospital flash report of Kaufman Hall, which looked at the financial situation of the organizations in May.
Total spending rose 1.1% from April to May 2022 and 10.7% from May 2021, according to data from Kaufman Hall. Inflation and labor shortages have pushed total costs up 10.4% since the start of the year. Labor spending per adjusted bed edged up 1% from April, but that figure jumped 13.6% year-to-date, while full-time employees per occupied bed adjusted have decreased by 2.7% since the beginning of the year. This suggests, according to Kaufman Hall data, that hospitals are spending more on labor costs with fewer hours worked.
"While we are starting to see a bit of a return in volumes and associated revenue, spending continues to increase and so although the performance of the latest May data is compared to that of April shows some improvement, it is still significantly lower than they were last year in terms of overall profitability, and many parameters [are] still underperforming compared to pre-pandemic levels," says Erik Swanson, senior vice president of data analytics at Kaufman Hall. "At the middle of the year and with the first five months report, we and these organizations still end up with cumulative negative margins. This is extremely problematic and given the fact that there is effectively no any additional stimulus funding that these hospitals expect to receive…hospitals are in a difficult position."
While depressed margins and rising spending cause problems for hospitals and healthcare systems, May's numbers weren't all bad. Revenues improved slightly in May. Gross operating revenue rose 3.4% from April, 7.6% year-over-year and 6.9% year-to-date. Outpatient revenue rose 2.2% from April levels, 9.4% year-over-year and 9.1% year-to-date. Hospitals and healthcare systems need to find a way to balance negative margins and expenses with rising volumes and revenue — that will be a challenge, says Swanson, but there are strategies to use to get there.
"As volumes have returned, we're also seeing an increase in average length of stay, so patients coming in tend to be sicker," Swanson said. "Patients coming in will be greater users of some of these resources than in the past. There are a number of controls hospitals can put in place and levers they can wield to help manage these types of patients and expenses. The reality is that labor expenses are still quite high, compared to just about any time."
pull the right levers
Hospitals are seeing an increase in the number of FTEs for each adjusted occupied bed, Swanson says, indicating that hospitals are hiring more than before. However, there is still a labor shortage and hospitals will need to act to manage labor expenses.
"Reassessing the types of individuals and the skills they hire," is a tactic Swanson says hospitals can adopt. "Thinking about secure delivery models, having everyone potentially working at the peak of their license, and perhaps putting structures in place where more expensive and more technical resources are overseen. has been shown to be very beneficial without affecting the quality of care."
Contract labor is another expense that strains hospitals and healthcare systems and anything organizations can do to ease this burden will be invaluable for a financial turnaround. Options include thinking about ways to optimize their workforce through data-driven workforce techniques, as well as developing and re-evaluating floating pools, says Swanson. Hospitals can also look at patient demand on a unit-by-unit basis to better understand where they can appropriately refer individuals when needed.
There are several options for solving the labor expense problem, but labor is not the only factor in the hospital expense challenge.
"There are a number of non-work related levers that hospitals and health systems can pull," Swanson said. "Although some of these challenges – taking drug prices as an example – are not necessarily within the control of these organizations, it does not represent the vast majority of non-labour expenditures on a variety of 'other components – supplies, procurement services, and other expenses.'
Repricing non-labor contracts to get better prices on the products and services they buy is one of the main ways hospitals and health systems can get their spending under control, Swanson says. Reviewing their supply chain to allow more efficient flow of these materials through systems and eliminating redundancies and waste in organizations can also help contain non-labor related expenses. .
Ever since the pandemic began, people have wondered when things will return to normal, and it's no different for hospitals and healthcare systems. They want to know when they will see their expenses decrease and when they will regain stabilized profitability.
"It's less about when spending will return to normal and I couldn't even tell you what normal is anymore," Swanson said. "But it's about thinking about the environment in which these organizations have been hit with these very high expenses. I think what many hospitals are wondering and thinking about is how best to operate and manage in that environment. Organizations don't expect these expenses to fall back to pre-pandemic levels anytime soon, they will remain high, so it's a matter of choosing how care is delivered, optimizing resources and spending at the best of their abilities and ultimately to assess what it is that is needed to provide for the patient's needs and areas that may be of lower priority than they can begin to think about potential rationing or not."
Amanda Schiavo is Finance Editor for HealthLeaders.