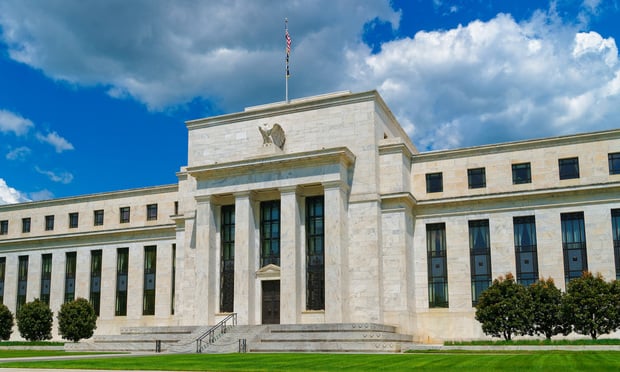 Latest Fed meeting minutes offer details for CRE
The Federal Reserve June Open Market Committee Minutes (FOMC) were published on Wednesday with some interesting information for the real estate sector.
The first was a direct mention of commercial real estate lending activity in banks:
"Commercial and industrial (C&I) and commercial real estate (CRE) loans on bank balance sheets grew at a rapid pace in April and May. Agency and non-agency commercial mortgage-backed securities (CMBS) issuance fell slightly in May from their strong pace at the start of the year. Small business loan approvals through April were in line with pre-pandemic levels and indicated that credit appeared to be available. »
Until May, residential mortgage credit was "widely available…for most borrowers," although distinct from Fed observations, continued rate hikes have discouraged many borrowers. Since January, there have been twice as many weeks with a decline in mortgage applications as with an increase, according to Mortgage Bankers Association figures aggregated by Trading Economics.
"As refinance volumes continued to decline in April and May amid higher mortgage rates, outstanding commercial bank home equity lines of credit balances recorded the first significant increase in more than a decade. , likely reflecting a substitution by owners away from cash refinances," the minutes read. before the pandemic." In addition, bank interest rates for C&I and CRE loans are on the rise.
"Commercial real estate has always been a hedge against inflation, and we continue to see strong rental growth in the multifamily and hotel sectors," CWCapital chief executive Alex Killick told GlobeSt.com. "That said, expense inflation, particularly for staff and insurance, continues to impact NOI margins, particularly on office and retail assets where tenants have leases at long-term fixed rent with annual increases of 2 to 3%, below the inflation rate of expenses. "
According to Killick, Fed ratings and some commodity price cap trends suggest that "the biggest near-term risk in CMBS is the upcoming maturity of fixed-rate loans in 2023 and 2024." He said the loans face potential refinance fees between 1 and 2 percentage points above existing rates. "Where NOI has also been impacted by rising spending, may experience a higher level of distress than we have seen outside of the 2020 covid default wave," he adds.
"Interest rate increases will have a negative impact on the cost of financing commercial real estate projects and on the margin, we expect some projects to be canceled," said Al Lord, CEO of Lexerd Capital Management, which mainly focuses on multifamily, which he says is a current bright spot. . "Despite rising interest charges in financing MF real estate projects, demand for rental units is so strong that this asset class is expected to perform well through at least 2023."
Dave Nelson, managing director of acquisitions at multi-family investment firm Hamilton Zanze, suggests some caution even in this sector. "Apartment fundamentals remain strong, but apartment yields are under attack," Nelson told GlobeSt.com. "The big dislocation between buyers and sellers is narrowing but not complete and as Fed minutes hint at another rate hike, the gap will widen. Now is not the time to be fearful, but time to assess strong geographic market fundamentals with significant employment drivers and be selective as a buyer.