Once drawing crowds, the actor looks alike living day to day in movie-crazed Tamil Nadu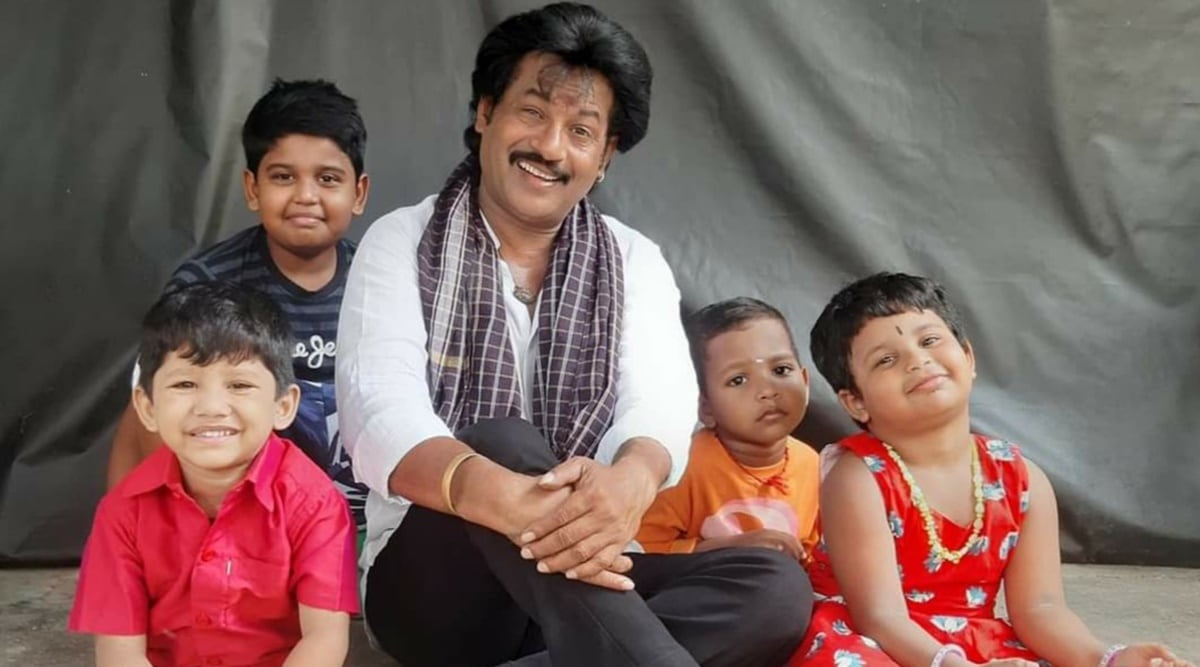 Once drawing crowds, the actor looks alike living day to day in movie-crazed Tamil Nadu
For many decades, cinema has been a part of life in Tamil Nadu, a state where people have built temples for actors and elected them to power. The culture of hero worship is deeply rooted in the state; from the legendary MK Thyagaraja Bhagavathar to MG Ramachandran to Sivaji Ganesan to Rajinikanth to Kamal Haasan to Vijay, it has continued with generation after generation of actors.
This adulation for superstars, sometimes bordering on fanaticism, has helped a few people other than the actors – people who have been blessed with characteristics similar to those of celluloid demigods.
Meet Somasundaram (47), popularly known as Rajini Somu, a die-hard fan of superstar Rajinikanth. He lives in Dindigul with his wife and two children. He talks and walks like thalaivar. He says his admiration for Rajinikanth started at the age of 12, when he watched Aarilirunthu Aruvathu Varai.
Somu decided to become an autorickshaw driver in his early adulthood under the influence of Rajinikanth, whose blockbuster Baasha – in which the actor drove an autorickshaw – is etched in the memory of all thalaivar fans.
After becoming a full-time artist, Somu says, he struggled to find a wife. "They called me koothadi (a pejorative term for artists) and refused to marry girls off to artists."
Every Rajinikanth film release is a festival for him; he dresses up like the superstar and reaches the theater before the first show to see his demigod on screen.
Somu says he can't stand someone talking badly about Rajinikanth. He had gotten into trouble a few times when the superstar made statements that angered political party executives.
To earn a living, Somu hosts and participates in stage programs, acts in television soap operas in small roles and teaches dance.
When asked how he survived during the pandemic, Somu said he was offered a lead role in a movie and the producer also promised to provide him with a monthly income, but the project was dropped. "It was a difficult period and I managed to manage it. I kept myself busy by uploading my acts to social media. It attracted me fans from all over the world. Social media presence has helped me generate income. Now, after the government eased the restrictions, we are getting shows," he said.
Somu's only wish is to meet his idol. "I tried to meet him several times, but without success. But I'm sure I will meet him in person one day," he says.
Just as Rajinikanth and Kamal Haasan are known to be close friends, Somu's good friend is Kathir, a lookalike of Kamal.
Born as Kathir Vel (47), a resident of Erode, Kathir Kamal is an ardent fan of the actor. He looks like Kamal from the 1980s and 1990s.
"Since childhood, I have been his fan. At 19 years old, I took the stage for the first time and performed like him. I used to dance on the floor at temple festivals and d other events in our village. Seeing my interest, friends and others started asking me why I couldn't do something similar on stage. I was good at Kamal Haasan's look and it pushed more away my love for cinema. The first movie I saw in the cinema was Nayagan. My family was against my desire to go on stage. They thought that I would get into bad habits if I joined cultural troupes and performed in other cities, but I told them to trust me and I had their trust in me so far," he said.
Kathir's family owned a parts factory. Although he had been involved in factory work earlier, Kathir was more interested in putting on makeup, appearing on stage, entertaining audiences, and winning applause.
Kathir, who has been a performer for 30 years, says that in the beginning there were several lookalikes for Rajinikanth and MGR but only a few for Kamal Haasan, a factor which helped him establish himself as a performer.
"On various occasions, I would be in various states. During Onam I would be in Kerala, for Dussehra I would be in Karnataka, and the rest of the days in Tamil Nadu, Andhra and other areas," he says.
After the pandemic hit, says Kathir, he faced both hardship and "humiliation"; the need for money pushes him to push a cart of vegetables. "I wasn't smart like other artists to have a part-time business. As Covid-19 forced a general ban on all events, I had no work. There was just enough money to have three meals a day. I took a vegetable cart and started selling fruits and vegetables in our town. Imagine someone looking like Kamal Haasan selling vegetables at your doorstep. It was "humiliating", but I had no other choice. I told myself that I was not cheating or doing anything wrong and that I was just doing a job. But somehow, by the grace of God, that dark time is now over and we are starting to have shows again," he said.
Kathir campaigned for Kamal's Makkal Needhi Maiam party in recent elections and says he met his idol a few times but didn't get a chance to talk to him.
When asked if he had ever felt that he had lived another person's life and not his own, Kathir replied in the negative. "People say we're wasting our lives and we're just shadows of the stars. I know I'm not Kamal Haasan, but I've been doing this for 30 years and I can't get over it. I'll be happy if people remember me as Kathir Kamal rather than Kathir Vel," he said.
It was a similar case for Vijayakanth Kumar (50). Born as Venkatachalam in Namakkal, he became Vijayakanth Kumar due to his resemblance to actor Vijayakanth.
"It has been more than 25 years since I started performing as a Vijayakanth. Temple festivals and other cultural programs are my main source of income. I am the only earning member in my family. So than other professions managed to manage the economic crisis during the pandemic, our profession was completely affected by the confinement. My family only ate two real meals a day. For income, I worked as a helper in shops ration for Rs 200-Rs 250 a day, but only for 10-15 days. The rest of the days I was unemployed," he says.
Earlier, her earnings improved after she started participating in TV shows. Moreover, after Vijayakanth launched his party in 2005, Kumar started attending political campaigns to entertain crowds. "In 2011, when captain's DMDK (Dravida Murpoku Desiya Kazhagam) contested polls in alliance with AIADMK, I witnessed many political campaigns. On one such occasion in Namakkal, when the captain (Vijayakanth) came to campaign, I was there. As it took him a long time to arrive on the scene, the organizers asked me to entertain the crowd. When I was walking down a street, people thought I was the real captain and started exploding crackers. It was an occasion that I will never be able to forget. I had such great memories, but now because of the pandemic we are going through a difficult time," he said.
"I used to get Rs 4,500-Rs 5,000 per show. Now I get around Rs 2,500. Also, they ask us to bear the bus fare, which will be Rs 600. For Rs 1,500-Rs 2,000, we travel to distant places as we desperately need money to manage our expenses," he adds.
Many other artists we spoke to shared similar experiences. Many said the lack of regular income had impacted their physique, their main source of income. They urged the government and the state artists' association to help them with the loss they suffered during the pandemic.