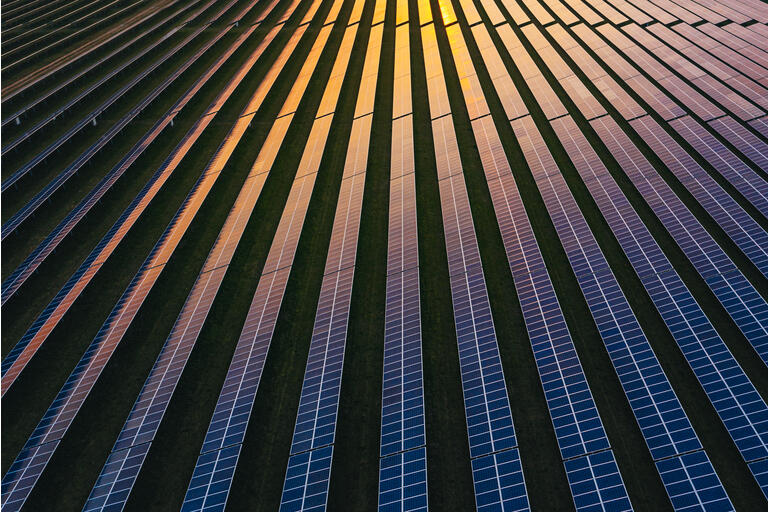 Reaves Utility Income Fund: 6.7% yield and monthly dividends (NYSE: UTG)
Will higher rates put a damper on your wallet? Many sectors, including the utilities sector, are considered vulnerable to rising interest rates.
Still, utilities was the 4th best performing sector over the past three months, up 1.97%, compared to a 0.25% performance for the S&P. One of the favorable factors for utilities is their perceived value as a defensive sector in times of volatility.
Rather than trying to pick individual utility stocks, some income investors opt for utility funds, such as the Reaves Utility Income Fund (UTG), which is a closed-end fund, a CEF.
Profile:
"The Fund's objective is to provide a high level of after-tax total return consisting primarily of tax-advantaged dividend income and capital appreciation. It intends to invest at least 80% of its assets total in dividend-paying common and preferred stocks and debt instruments of companies in the utilities sector The remaining 20% ​​of its assets may be invested in other securities, including equities, money market instruments and debt securities, as well as certain derivative instruments in the utilities sector or other sectors." (UTG website)
Assets:
UTG holds 103% US equities, plus Canadian equities, ~14%, Italian equities, ~3%, and 1.7% Danish equities, plus short term equities. Its expense ratio is 1.23% and management uses a leverage of 20.18%.
As of 10/31/21, UTG held 65.05% in Utilities; 21.25% in REITs (which would include data centers, for example); 16.62% in telecoms and wireless; 9.15% in the media; and 7.31% in Road & Rail. He held minimal energy assets.
As you'd expect, UTG's top 10 holdings include many well-known utilities, as well as telecommunications, such as BCE and TELUS. The 10 main holdings represented 34.78% of its portfolio, as of 12/31/21:
Distribution :
UTG pays a monthly distribution of $0.19, with a five-year distribution growth rate of 3.81%. It has a long history of dividend hikes, having increased its monthly payouts from $0.1150 to $0.1250 in 2011, with gradual increases over the past 10 years, including its last hike in July 2021, from 0 $.18 to $0.19. . Its last special payout was $0.92 in 2016.
At its 01/20/22 intraday price of $33.61, UTG is down 6.78%. The management announces the monthly installments for each quarter in advance. It will then be ex-dividend on 02/17/22.
Taxes:
Distributions for UTG's fiscal year ending 10/31/21 consisted of 58.72% long-term gains, 12.27% short-term gains and 29.01% net investment income, without return of capital:
Potential Tailwinds:
The shift to renewables will primarily be developed and operated at the utility level, which management says should accelerate benefits.
In communications infrastructure, UTG's assets are concentrated in data centers, cell towers, cable and telecommunications. Continued consumer demand for data remains strong, while demand for cloud services and the rollout of 5G has led to sustainable and growing revenue streams in data center and tower investments.
UTG also has a small position in e-commerce logistics, which has performed very well during the pandemic as consumers shift more to online shopping.
As mentioned at the top of this article, utilities also have a reputation for being defensive in times of market volatility.
Risks:
The big gorilla in the room for UTG is higher interest rates. Traditionally, this is seen as a headwind for the utilities sector due to its indebtedness. However, we must remember that utilities are generally allowed to pass on some of their increased costs to consumers, via regulated rate hikes, so there is some cost mitigation from higher interest rates.
Management pointed out in its report for the year ended 31/10/21 that, "Over the long term, rising rates have always had less impact, as we generally invest in companies that increase cash flows. cash flow and dividend payments faster than industry averages, and faster than inflation." (UTG website)
Debt:
The Fund ended the fiscal year, 10/31/21, with debt of $450 million, compared to $345 million at the end of fiscal 2020, with a leverage of 20.85%, compared to 15.78% as of 10/31/20.
Estimates:
Unlike traditional mutual funds, CEFs can trade at significant premiums or discounts to their underlying net asset value. Buying them at higher discounts or lower premiums than their historical averages can help you get an overall return. Daily rebates/bonuses are based on the previous day's net asset/share value.
At $33.61, UTG had a 1.82% premium to its 1/19/22 NAV/share of $33.01, a little higher than its one-year and three-year average premiums of 1.68% and 1.24%, and its five-year average discount. by -0.97%.
UTG's inception date was 2/24/04, and its inception net asset value/unit was $19.10.
Performance:
On a price basis, UTG has underperformed the broader utilities sector ETF XLU over the month, quarter, year and so far in 2021, while having a dividend yield much higher.
UTG trails the S&P by a wide margin over the past year, but has slightly outperformed year-to-date and over the past quarter, while being in line with the S&P over the past month:
By the end of its fiscal year 10/31/22, UTG had outperformed the S&P and DOW Utilities indices by more than 4%. Its three- and five-year performance lagged more than -2%, while its since-inception performance was a bit above the S&P Utilities index and a bit below the Dow Utilities index.
Relative to the Morningstar US Equity CEF category, UTG's 2 best recent years were in 2016, when the fed funds rate fell from 0.36% to 0.66%; in 2019, where it fell from 2.40% to 1.55%; and in 2014, when the Fed rate barely increased from 0.07% to 0.12%.
Parting Thoughts:
If you're looking for long-term, high-yield exposure to utilities, including renewables and other key infrastructure, UTG should fit the bill. With market volatility having increased so far in 2022, owning a defensive income vehicle such as UTG could be a boon to your portfolio in these volatile market days.
All charts by Hidden Dividend Stocks Plus, except where noted.