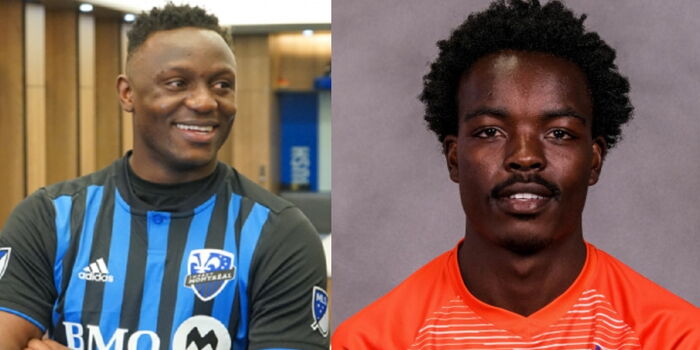 The highest paid Kenyan footballers in the American League
Many top Kenyan footballers are exploring opportunities abroad, where the game would be paid better than the Kenyan league.
Football stars who leave the country for abroad not only enjoy their profession, but also get better pay and the local league cannot meet the conditions in all respects.
In the United States, football is the third most played team sport, with its own major football tournament known as Major League Soccer (MLS) where some Kenyan internationals have made a name for themselves.
Even though local footballers complain about underpayment or late payment of wages, their American counterparts appear to have hit lucrative career jackpots and are earning seven-figure salaries.
Some of the Kenyans playing in MLS pocket up to Ksh 22 million per month. Here is a list of some of those football stars living their dreams in the United States.
Victor wanyama
The former captain of the Harambee stars, who now plays for CF Montreal and received the captain's armband this season, earns a monthly salary of around Ksh 22 million.
According to the MLS Players Association, Wanyama's annual salary is Ksh 266,640,000 ($ 2,400,000) and his guaranteed annual compensation is Ksh 343,484,000 ($ 3,091,667).
The guaranteed annual compensation includes a player's base salary, all signing and guaranteed bonuses annualized over the term of the player's contract, any marketing bonuses and all agent fees.
Victor Wanyama poses for a photo wearing a Montreal Impact jersey on March 4, 2020.
Twitter
Philippe Mayaka
Philip Mayaka, who recently joined the Harambee Stars team for the 2022 FIFA World Cup qualifiers in Qatar, earns a monthly income of Ksh 751,820.
Mayaka, who plays Middlefield at Colorado Rapids but on loan at Colorado Springs Switchbacks FC. earns an annual salary of 9,021,850 Ksh ($ 81,375) and a guaranteed annual salary of 10,463,129 Ksh (94,375).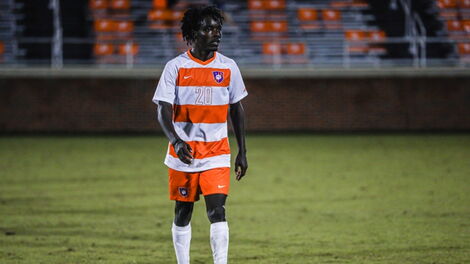 An undated image of Kenyan footballer Philip Mayaka during a soccer match
goal.com
Handwalla Bwana
Handwalla Bwana, a Kenya-born footballer who plays in a forward position, joined Nashville SC on October 21, 2020, earns a monthly salary of Ksh 789,414.
For Handwalla, his annual salary and guaranteed annual compensation have no difference, thus amounting to Ksh 9,472,971 ($ 85,444).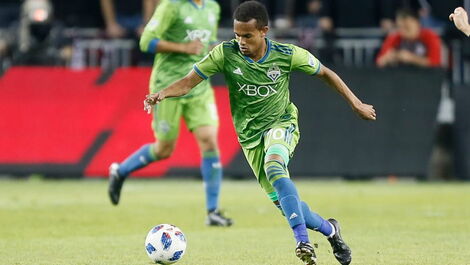 An undated image of Handwalla Bwana playing for Nashville SC
mlssoccer.com
Nabilai Kibunguchy
Nabilai Kibunguchy plies his trade with a football team known as Minnesota United and earns a monthly salary of Ksh 587,104.
The Kenyan striker receives an annual salary including a guaranteed indemnity amounting to Ksh 7,045,303 ($ 63,547).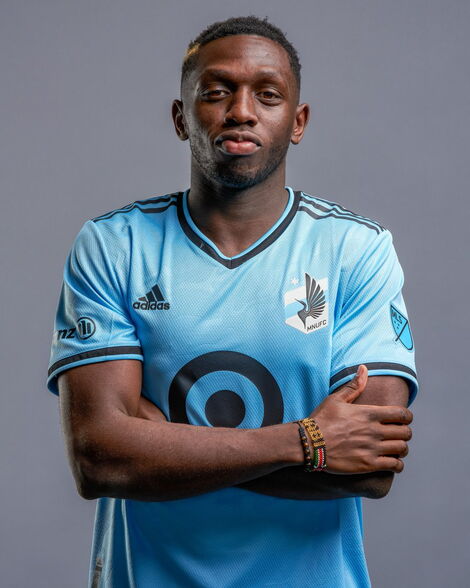 An undated image of Minnesota United striker Nabilai Kibonguchy
mnufc.com